Strain Hunters Coffeeshop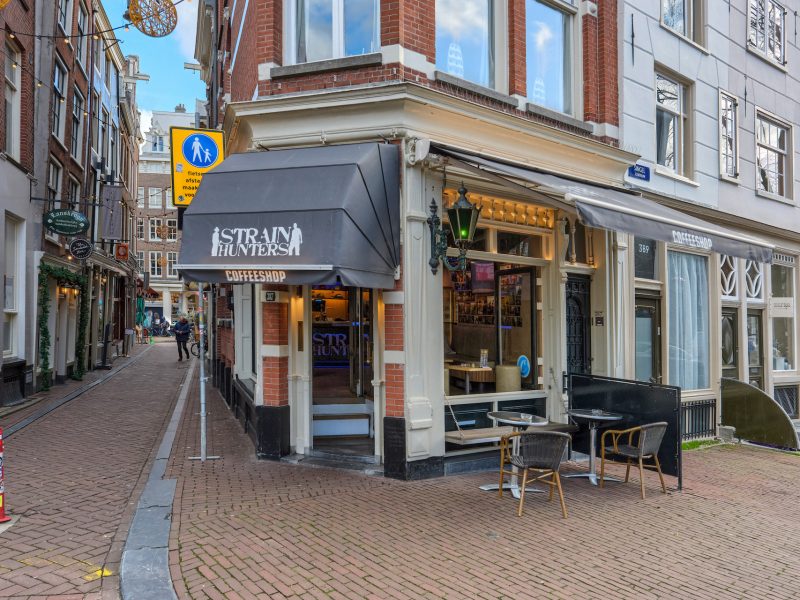 Strain Hunters Singel 387
De Dolphijn, at Singel 140–142, a monumental canalside house built in ca. 1600, once inhabited by Frans Banning Cocq, the central figure in Rembrandt's painting The Night Watch.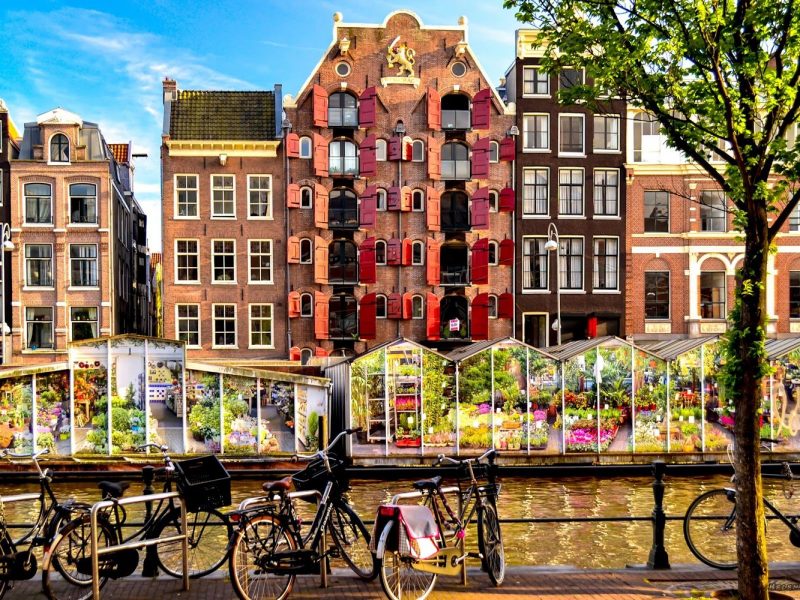 Located near the Flower Market
Amsterdam's famous flower market, Bloemenmarkt, is located along the Singel between Koningsplein and Muntplein squares, a 2 minute walk from the Strain Hunters Coffeeshop.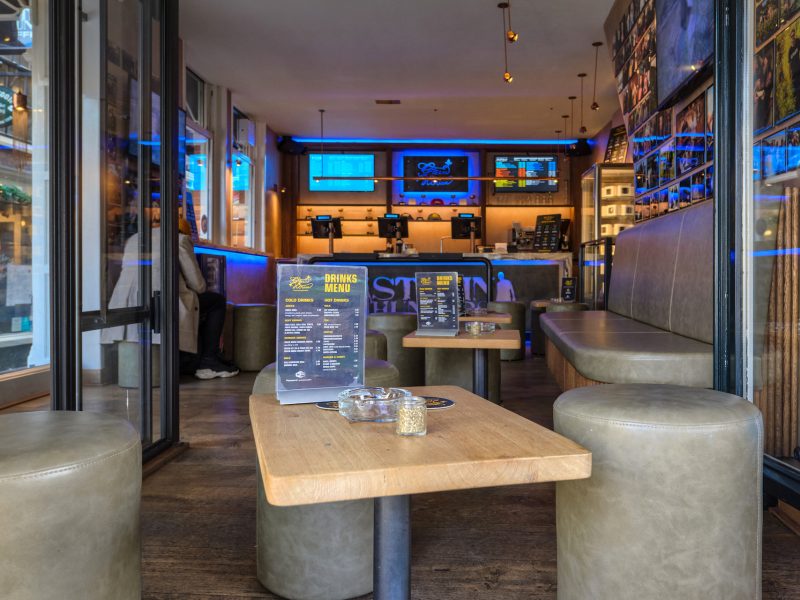 The Strain Hunters Coffeeshop is small and cozy. It has a small terrace and indoor seating with a view of the canal. The menu also offers lots of exotic choices.