Across from the West India House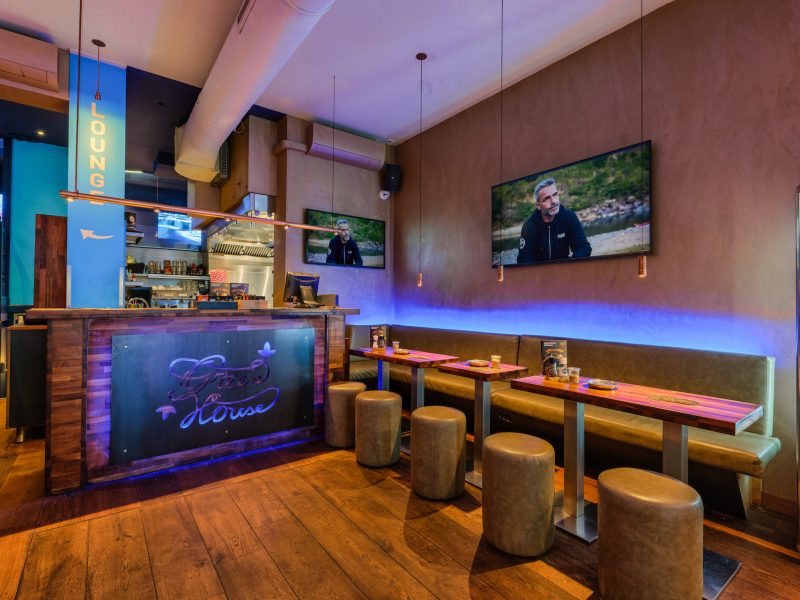 Best cannabis and stoner food in town
One of the only coffeeshops in Amsterdam where you can enjoy award winning cannabis and eat one of the best burgers! The Green House United has a full kitchen, a large selection of drinks and amazing cannabis and hash. Sit back, relax and watch one of the Strain Hunters movies on the TV screens while you indulge.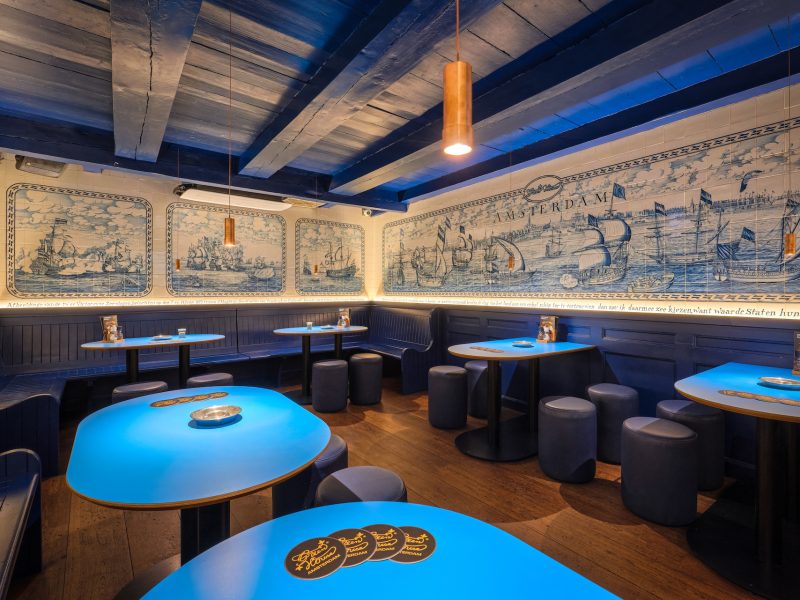 16th Century Amsterdam in Delfts Blue
At the Green House United, Dutch Artists painted one of the largest Delfts Blue paintings in Europe. It depicts the scenes of 16th Century Amsterdam, where the merchant ships occupied most of the area that is now known as Amsterdam Central Station. Delft blue is a type of faience with blue decoration, traditionally made in Delft. It originated at the end of the 16th century as a cheap alternative to the blue-white Chinese porcelain.
The Green House United is the favourite coffeeshop of Rihanna and 100's of other celebrities frequent this location whenever they are in Amsterdam. This location has 3 areas to chill out in, and breakfast, lunch and dinner are served here daily. The Green House United also features the world famous Cookies Lounge Amsterdam.